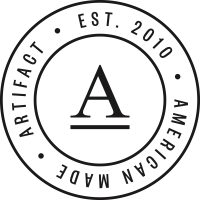 ARTIFACT produces handmade products in their Omaha, NE studio since 2010. They offer custom and specialty aprons for: workshops, studios, kitchens, gardens, and grills, as well as bags, and personal / home accessories. Less than 10% of their studio waste goes to a landfill. Volume pricing available.
About Armstrong's All Natural
ARMSTRONG'S ALL NATURAL products are handmade in small batches in New York, USA. Our mission is to refocus American manufacturing by locally sourcing pure, natural ingredients that support sustainable farming practices in order to produce the highest quality handcrafted, artisanal products possible. We use minimal, high-recyclable-content packaging and we have essentially zero waste. Since we do not use any harsh chemicals, parabens, phthalates, or petroleum derivatives, any "waste" is diverted to our garden or compost system, if not recycled. We use certified organic ingredients whenever possible.
Visit Website