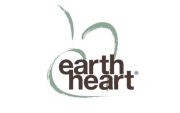 Because dogs savor the world through scent, we create gently aromatic plant-infused remedies that comfort dogs and their humans without overwhelming their sensibilities.
About J'adore Custom Pet Beds
J'adore Custom Pet Beds was founded in 2012 with a mission to provide furniture quality custom pet beds at an affordable price. We specialize in top-quality, luxury beds at an affordable price that both you and your pet will love! Each bed is handmade in the heart of the USA in our Kansas City studio. We are trained in the art of custom furniture upholstery and your bed will be sewn to that same high standard. Our beds will provide your loved ones with the support they need while providing you with a stylish, one-of-a-kind bed that can match your décor and personality.
Visit Website