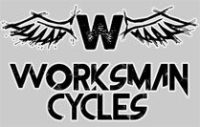 We are The original manufacturer of the stainless hot dog cart and ice cream cart; in business since 1898. Originally a New York City-based business, today we still manufacture our food carts, trucks, trailers, and kiosks in New York City, while our bicycle and tricycle production is done in our new facility in Conway South Carolina.
About Alfresco Grills
Immerse yourself in the pleasures of unique flavor creations and the gratification of outdoor cooking. Combine a legacy of innovation and craftmanship with the most complete assortment of integrated products available. Alfresco is the definition of the luxury outdoor kitchen. No other grill manufacturer puts this level of attention to quality, detail, fit and finish. Alfresco is truly the pinnacle of performance by which other grills are measured. Based in Southern California, all our products are made and manufactured in the USA using the finest grade materials in our state-of-the-art facility.
Visit Website